Kelly and Di together with their super supportive hubby's attended the Xero Awards on Thursday night at the absolutely stunning Wellington Opera House! Greeted by a blue carpet & our fabulous Xero account manager Hardeep Dhillon we visited the media wall for a bit of flash photography and then on to the champagne!
Up the grand staircase the beauty of the opera house continued. Jazz band playing, stunning white & Xero blue flower arrangements, dazzling blue wine cocktails, waiters adorning Xero aprons set the scene – everything was stunningly on brand.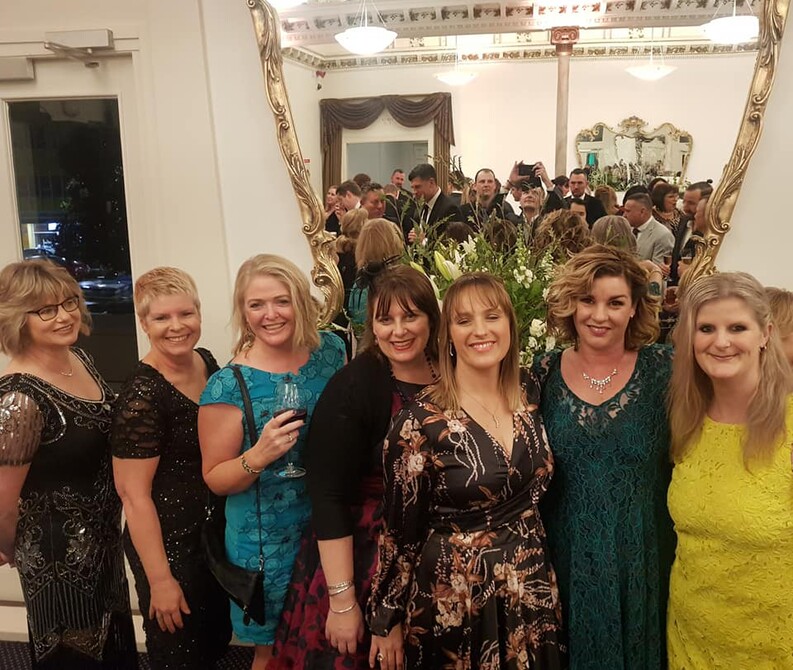 Mingling with esteemed businesspeople, fellow finalists and Xero staff, great conversations and lots of nerves filled the room. Then it was on to the reason why we were all there….. The AWARDS! We were ushered into the theatre, stunning stars on the ceiling, another amazing little touch.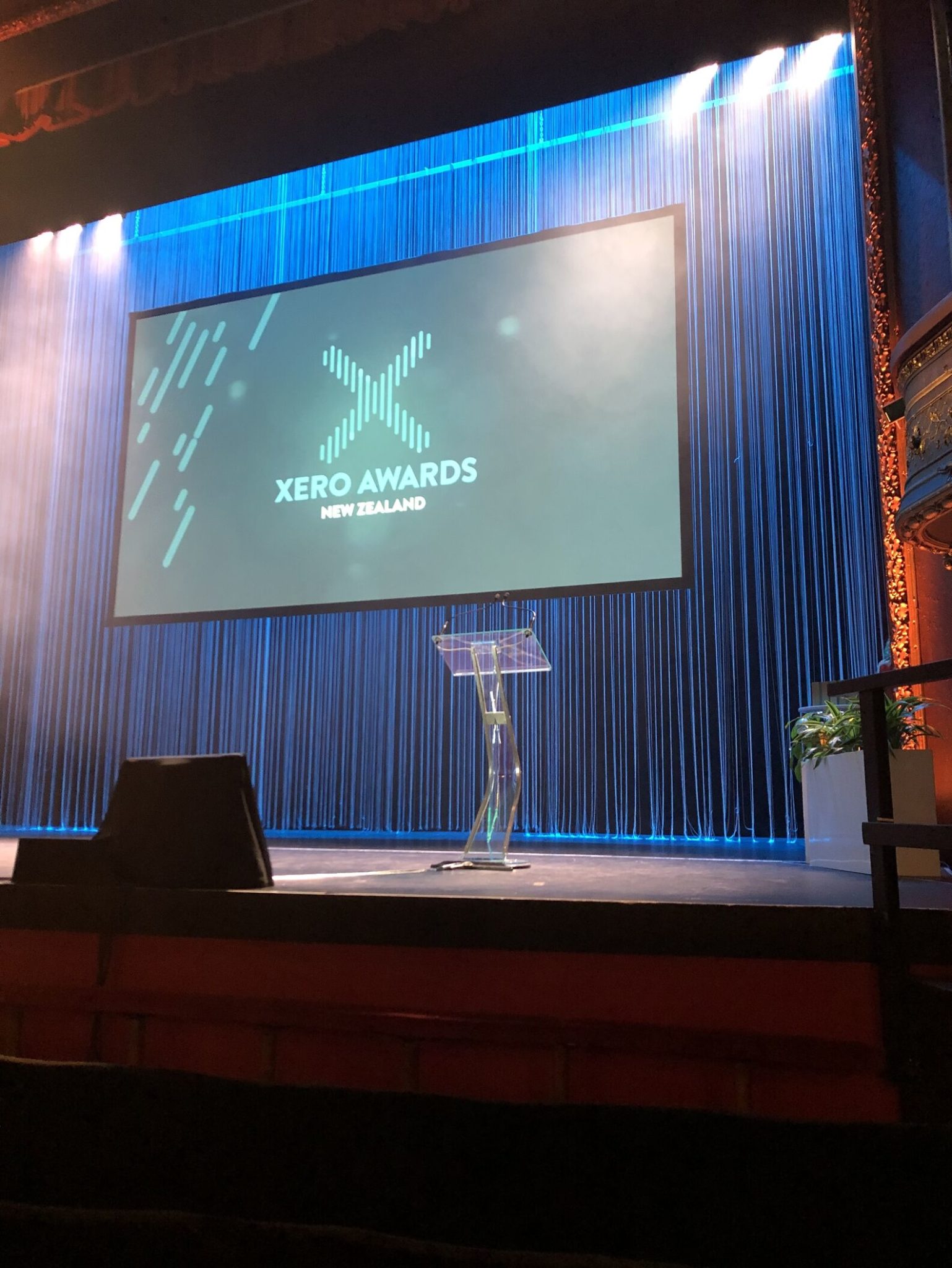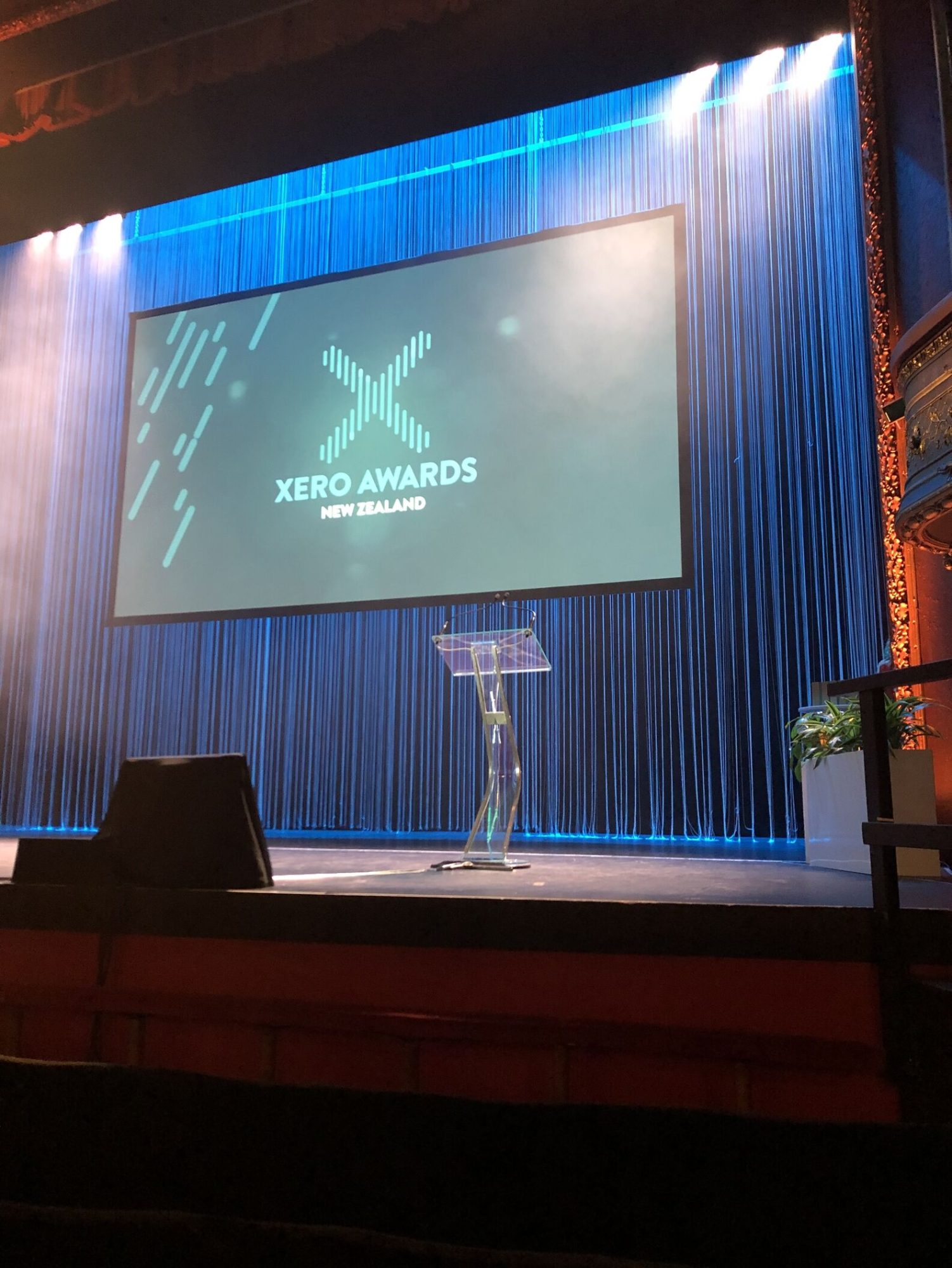 Craig Hudson,(Managing Director, Xero NZ) along with MC, Kaye Harding took to the stage to host the awards. It was exciting to see the three winners of the categories before ours, Bookkeeping Partner of the Year! Seeing our name on the big screen along with the other finalists brought butterflies to our tummies. Business Max, GoFi8ure & Jones Business Solutions are all fellow Institute of Certified NZ Bookkeepers (ICNZB) members and we've looked up to each and every one of them throughout our journey. All finalists have been in business much longer than us, and we thoroughly appreciate the support and encouragement we've had from all of them.
'The 2019 Bookkeeping Partner of the year is ….. BOOKKEEPERS NZ'.
Wow ! that was incredible to hear! We looked at each other completely and utterly shocked! We had done it! Absolutely incredible considering the calibre of the other finalists. Humbled and honoured at being named is an understatement. Speaking with the external judge, Andy Hamilton from The Icehouse during the celebrations gave us the insight into what he was looking for and was an excellent opportunity to learn more about success in business. To hear why he picked us was a very emotional conversation.
We managed to get through our completely unplanned/unrehearsed acceptance speech without tears – which was a huge surprise to us, and those supportive hubby's, which thankfully Kelly remembered to thank!
Once the formalities were over Craig left the stage for a grand reveal …. 2 dare devil performers dancing from a hoop, hanging from the ceiling! Their performance was just incredible and left us with many 'How?' moments!
Reveal after reveal led to the stage completely opening up and glowing chandeliers lowered from the ceiling, DJ, bar and an amazing setting on the stage. Now it was time to party!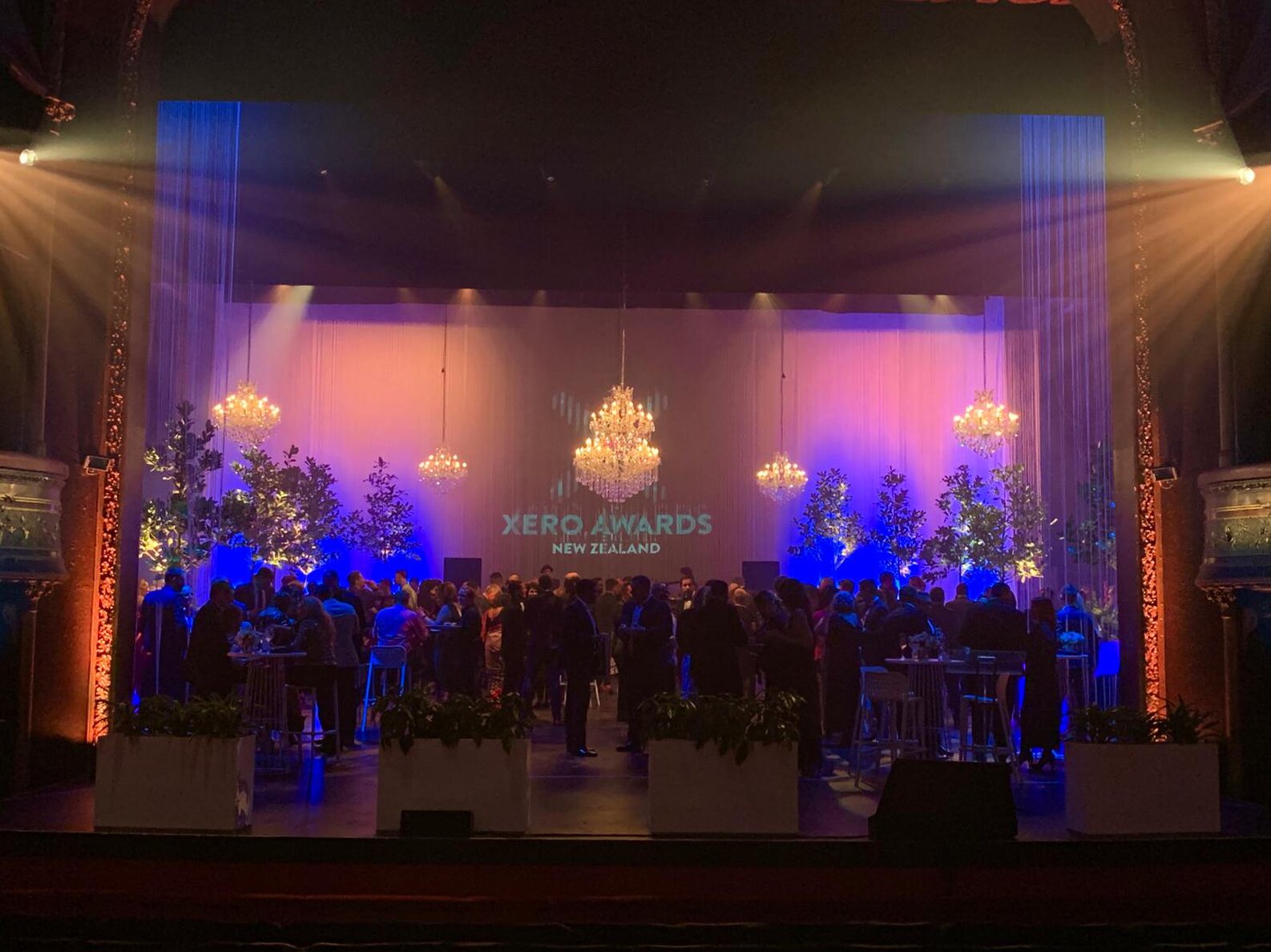 Official photos were taken with our award and certificate, families let know, team let know and social media updates done. Lots of congratulations, hugs and more bubbles.
Xero truly know how to put on a party and we are so grateful to have been invited.
Bookkeepers NZ – 2019 Xero Bookkeeping Partner of the Year!