BKNZ Update on COVID-19 (Corona virus)
As you will all be aware due to COVID-19 (Corona virus) NZ has been placed on Level 2 alert – we at Bookkeepers NZ have decided in the interest of all our safety (our team and clients) to postpone all face to face meeting until further notice. We are lucky to have space in our office that we are all abiding by the social distancing guidelines, however in an attempt to keep our staff healthy we have decided to put this step in place, and we trust that you will all appreciate that health comes first. Should a face to face meeting be required, please contact Kelly or Di, and we will facilitate this with everyone's best interest at heart.
We are very happy to meet with clients via Zoom (online meeting platform) again, please contact us if this needs to happen.
For your staff? (Level 2 Guideline)
Employers should allow employees to work from home if they can, and start other alternative ways of working:
Move to measures like shift-based working, staggered meal breaks and flexible leave arrangements
Encourage physical distancing in your workplace
Stop employees coming to work if they are unwell
Maintain high levels of hygiene in the workplace
Advise your customers and suppliers not to come in if they are sick
Support staff wellbeing, particularly those people with existing medical conditions
Activate business continuity plans. There is a step-by-step guide to getting your plan sorted on the business.govt.nz

Government Economic Response package
Many of you may have huge concerns right now and this truly is a worrying time. If you need help completing applications for financial assistance – wage subsidy etc, please get in contact and we can help you through this.
You may be eligible for a 12 week wage subsidy. Lump payment for 12 weeks $585 per week full time or $350 per week Part time. You can apply only for the next 12 weeks. They endeavour to pay within 5 days of applying.
Full info can be read here:
Business.govt.nz has all the detail of the Government Economic response package and eligibility, we can help you navigate this!

Xero Assistance Programme (XAP)
A reminder that the Xero Assistance Programme (XAP) is available to all Xero subscribers, their employees and families, on starter, standard or premium plans, if you need to talk. You have access to free, confidential counselling through either online, face-to-face, telephone, or live chat. There are also several resources available on the BeneHub. Go to xero.com/xap to find out how to access the service.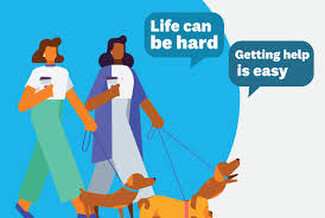 For further info…
We urge you to visit www.covid19.govt.nz for further updates.
https://www.health.govt.nz/our-work/diseases-and-conditions/covid-19-novel-coronavirus
https://www.mentalhealth.org.nz/get-help/covid-19/?fbclid=IwAR1kGd-zAPSQVegRHXGz-vP9ya5ePVBNXR7G6bW-6GVcowTtayyO8BbG9kg

Further updates:
We will keep in touch via the same sources as and when things change. We are here to support our staff, clients and community in the best way possible. Please reach out to Kelly 027 5355586 or Di 021 617263 if you need any help.